things to do in st. simons island from lilmar vacations
Nestled in the embrace of the Atlantic Ocean, this charming Southern gem known as St. Simons Island, offers a delightful fusion of history, relaxation, and coastal allure. Grab your sunscreen and sense of adventure, because we're about to dive headfirst into a whirlwind 3-day expedition that will leave you longing for more!
Day 1: We kick off our 3 day stay with a splash – literally! Head straight to East Beach, where the beautiful beach and soothing waves greet you like an old friend. Lather on that sunscreen, and channel your inner sandcastle architect. Whether you're perfecting your sun tan or riding the waves, East Beach is the ultimate playground for sun-seekers and water enthusiasts alike.
Insider Tip: Keep an eye out for friendly dolphins frolicking just off the coast – they're the island's unofficial welcome committee!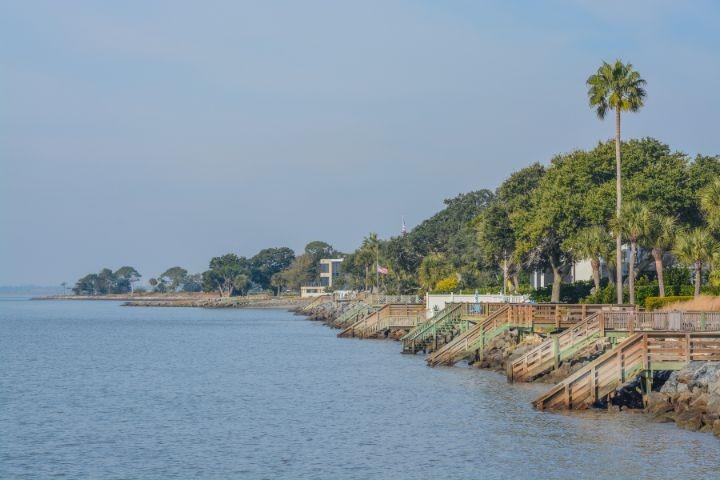 day 2 - time for some st. simons island history
Day 2: Rise and shine, explorers! Today, we're delving into St. Simons Island's rich history. Begin your journey at the St. Simons Lighthouse Museum. Climb those stairs, and take in panoramic views that make your heart skip a beat.

Next, venture to the Christ Church Frederica, where centuries-old oaks and Spanish moss creates an ethereal ambiance. Explore the historic cemetery and find those who shaped the island's legacy.


day 3 - tastes of st. simons island
Day 3: On this final day, we're embarking on a St. Simons Island culinary quest that will delight your taste buds. Start at Mullet Bay Restaurant, where fresh seafood and laid-back vibes collide. Be sure to try the fish tacos - you will not be disappointed!
Now, let's uncover the island's hidden treasures. Wander through the Avenue of the Oaks along Riverview Drive, and be entranced by the natural beauty and serenity. Seeking more seclusion? The Driftwood Beach awaits, a dreamy landscape of weathered trees and driftwood sculptures – perfect for a contemplative stroll or an impromptu photoshoot.

As the sun sets on our whirlwind 3-day escapade, take a moment to reflect on the treasures you've uncovered, the memories you've etched, and the relaxation you've savored. St. Simons Island, with its blend of coastal charm and historical allure, has a way of capturing hearts and souls, ensuring you'll carry a piece of its magic with you wherever your travels lead.


book your st. simons island vacation today.
So, fellow adventurers, when the ocean calls and the allure of southern hospitality tugs at your heartstrings, remember – St. Simons Island is waiting to greet you. Get ready to embark on a journey of discovery, laughter, and endless sunshine. Your island adventure awaits and we've got the perfect St. Simons Island vacation rental for you!