Welcome to the delightful haven of St. Simons Island, Georgia! Prepare to go on a journey that will ignite your wanderlust and awaken your senses. This picturesque island is not only famous for its pristine beaches and rich history but also boasts a treasure trove of natural wonders. From awe-inspiring landscapes to captivating wildlife, St. Simons Island is a sanctuary for nature enthusiasts seeking a respite from the ordinary. So grab your sense of adventure and let's dive into some of its top natural attractions!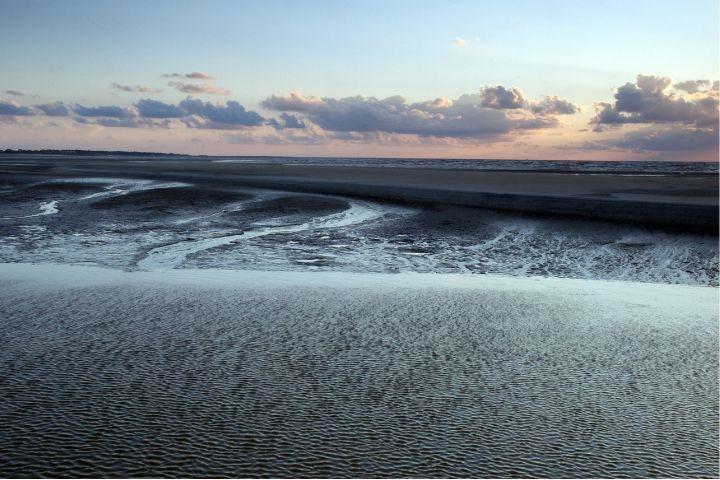 Driftwood beach: where time stands still.
As you venture onto Driftwood Beach, prepare to be transported into a surreal world straight out of a novel. This captivating stretch of coastline boasts a unique collection of weathered trees, creating a mesmerizing landscape that's perfect for strolls on the beach and stunning photographs. Nature's beauty and the gentle waves will surely leave you in awe..


East Beach: Sun, Sand, and Seashells Galore!
For those who love some beach time, East Beach is an idyllic slice of paradise. With its pristine sandy shores stretching for miles, this tranquil haven offers ample opportunities for relaxation and fun in the sun. Keep an eye out for the unique seashells that adorn the beach.


Gould's inlet: a wildlife extravaganza
This is the spot for all of our nature lovers. This serene marshland has an array of wildlife, including herons, egrets, and pelicans. As you walk along the boardwalk, be prepared for chance encounters with even playful fiddler crabs scuttling across the mudflats. Mother Nature puts on a spectacular show here!
Cannon's Point Preserve: A Journey Back in Time
History intertwines with nature at Cannon's Point Preserve, a hidden gem on St. Simons Island. Delve into the island's past as you explore this sprawling nature reserve.. Immerse yourself in the untouched beauty of maritime forests, salt marshes, and tidal creeks while discovering remnants of the island's captivating history.


St. Simon's Lighthouse Museum: A Beacon of History and Beauty
No trip to St. Simons Island is complete without a visit to the iconic St. Simons Lighthouse Museum. Climb the winding staircase to the top and be rewarded with breathtaking panoramic views of the island's natural splendor. Learn about the lighthouse's intriguing history and the brave souls who tended to its guiding light. It's a journey that combines the best of nature and human ingenuity.


book your st. simons island vacation today
St. Simons Island is a hidden paradise where nature's treasures are waiting to be explored. From the beauty of Driftwood Beach to the captivating wildlife of Gould's Inlet, each natural attraction on this island offers a unique experience. So pack your sense of adventure, and let St. Simons Island's natural wonders weave their magic around you. Prepare to fall in love with this coastal haven that effortlessly blends history and awe-inspiring landscapes into an unforgettable journey. The wonders of St. Simons Island awaits - book your St. Simons Island vacation rental with Lilmar Vacations today!